19319 7th Ave NE, Suite 102

Poulsbo, WA 98370

1308 W. Sims Way

Port Townsend, WA 98368
30+ Years Of Leading Care!
HERE'S WHY YOU SHOULD CHOOSE PENINSULA HEARING
At Peninsula Hearing, we take hearing health seriously. In addition to treating hearing loss, our hearing specialists are committed to helping you communicate better with the world around you.
We assist our patients in hearing aid selection, tinnitus care and much more! Say goodbye to your ears ringing, and hello to better hearing today.
Comprehensive Hearing Evaluation
Sign Up Below or Call Today

Better Hearing Starts Here
Sign up or call today to schedule a visit with one of our hearing care professionals. With a variety of affordable hearing technology available, we'll find the right solution for you!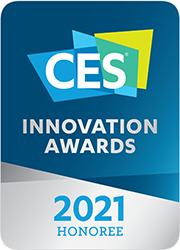 Our New Groundbreaking Technology
Oticon More is a revolutionary hearing device that works more like your brain because it learned through experience.
Designed To Support Your Brain
Oticon More with BrainHearing™ technology is a revolutionary hearing aid that gives the brain more of the relevant information it needs to make better sense of sound, so you can get better speech understanding with less effort and the ability to remember more. Take better care of your brain, and your brain will take better care of you.




Hear The Sounds That Shouldn't Be Missed
Oticon More with BrainHearing technology takes hearing healthcare to a new level. It's the world's first hearing aid with a Deep Neural Network (DNN) embedded on the chip. The DNN is trained on 12 million real‑life sounds to give your brain more of the information it needs to decipher the intricate details of relevant sounds.
Made For A Full Day's Power, Every Day
Superb sound quality with the style and groundbreaking features you want to enhance your life, all designed into one compact device. The new Oticon More miniRITE R is a discreet lithium–ion-based rechargeable style that provides a full day of battery life,** including streaming, after just three hours of charging. Better hearing and speech understanding in a variety of environments, with less effort and worry‑free rechargeability for more convenience. That's Oticon More.



Our Hearing Professionals
MEET OUR AUDIOLOGISTS IN-PERSON!
Our team of highly qualified professionals have dedicated their lives to help our patients obtain their best hearing.
Take the opportunity to meet them in-person during our hearing event.
Doctor Of Audiology | Chief Audiologist
Megan Nightingale, Doctor of Audiology has been serving the Kitsap and Jefferson county areas since 1990. An Audiologist for over 30 years, she and her team excel in providing very personalized hearing and tinnitus solutions. Dr. Nightingale has been an officer in several state and national professional organizations working with hearing and tinnitus issues over the years. "Having hearing and tinnitus issues myself, I have a very intimate knowledge and perspective of the problems people face when dealing with a hearing or tinnitus problem." Our clients are like family. We pride ourselves on providing a home like, easy atmosphere in which to help our client with their hearing and tinnitus needs.
June has been a part time Audiologist at Peninsula Hearing since 2008. Prior to working at Peninsula she was a full time staff Audiologist in the VA Puget Sound Health Care System. "My interests and background include medical Audiology, tinnitus concerns and hearing instrument triage. I thoroughly enjoy my time with our clients, getting to know each of you and the ability to improve your communication on a daily basis."
Hello, I am Dr. Taylor Knight and I am originally from Lake Chelan, WA. I earned my Bachelors of Arts Degree from Washington State University in 2014 and my Doctor of Audiology Degree from Pacific University in 2017. Previously, I worked as a resident at Virginia Mason Medical Center in downtown Seattle, WA and as a Clinical Audiologist at Cascade Ear Nose & Throat in Mount Vernon and Anacortes, WA. I am very excited to be in the Puget Sound area working with patients on improving the quality of their hearing health. I find so much joy in helping people remember what it is like to hear better in their environments and with their families or friends.
I personally love spending time with my own family, including my rambunctious little 1 year old son, Griffin! We felt like this area, near family, was the perfect place to raise our sweet little boy. We enjoy being outdoors, meeting new people, trying new restaurants, and traveling back to Lake Chelan for family vacations.
The Care Center Of Choice
We Deliver For Our Patients - See What They're Saying



"I had been recommended by friends about the professional services offered by Peninsula Hearing and decided to find out what my hearing situation was. I was provided with excellent recommendations on devices, was fitted and equipped in less than one weeks time. Elisa followed up to see how i was progressing after my first few days and this was very beneficial in understanding how i was responding to the equipment and new found hearing. I would recommend this firm to anyone in a heartbeat."



"I've been a client of Peninsula Hearing for 11 years. I have had excellent service each time I enter the office. I've had my routine cleaning, periodic hearing tests and warranty work done. Never has there been a fee charged or any pressure to purchase new hearing aids. This is a very friendly office that is patient oriented. I highly recommend them."
"Dr. Mercer was excellent. She has a great personality. She was able to fit my hearing devices efficiently. She researched my questions and came up with great solutions. Fantastic crew."
We Bring You Individualized Care
Whether you're getting your hearing tested for the first time or picking out a new pair of hearing aids, the professionals at our office will provide the assistance you need! Find out what our practice can do for your hearing health!
Hearing Evaluation
Hearing Aid Dispensing & Fitting
Hearing Aid Repair
Hearing Test
Financing Available
Hearing Protection
Earplugs & Ear Monitors for Musicians
Cerumen/Earwax Removal
Major Hearing Aid Brands
Tinnitus Treatment
Call Now to Schedule an Appointment:

Make Better Hearing A Reality
Call us or book your appointment at our 2 convenient locations today!
19319 7th Ave NE, Suite 102
Poulsbo, WA 98370

Monday, Tuesday, Friday:
9am-5pm
Wednesday:
9am-8pm

Thursday:
8am-7pm

Saturday-Sunday

Closed
1308 W. Sims Way
Port Townsend, WA 98368

Monday-Friday:
9am-5pm
Saturday-Sunday

Closed

peninsulahearing.com | 2019 ALL RIGHTS RESERVED